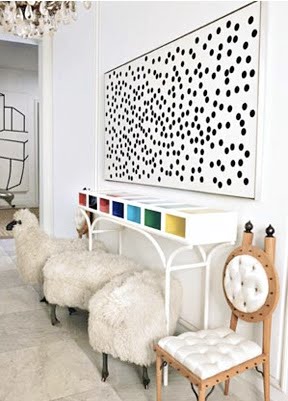 This Room: Yes or no?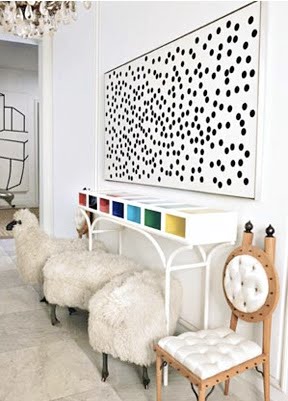 The apartment of Reed Krakoff, CEO of Coach. The man and his interior designer wife collect art and design. Some people loved, some people hated it.
I could do without the sheep, but I DO love that Alexander Liberman's dot painting and the Garouste & Bonetti's console and chairs.
See more of the house HERE.
Thoughts?