A Walking Tour of Manhattan Design by Hillary Keech Of Modest Designs.
One of my favorites things about Manhattan is that you can have a whole day's worth of activities from just walking around the streets. Experiencing design here is amazing because it can sneak up on you around any corner and in unexpected places. On one of my walking tours I stopped into three very different places that inspired and excited my design sensibility.
On my first stop I went into the Ted Muehling showroom in Soho. Certain stores are not just places to shop, they are places to be inspired. Ted Muehling's store is a prime example, the showroom is filled with beautiful and delicate porcelain, glassware, and trinkets.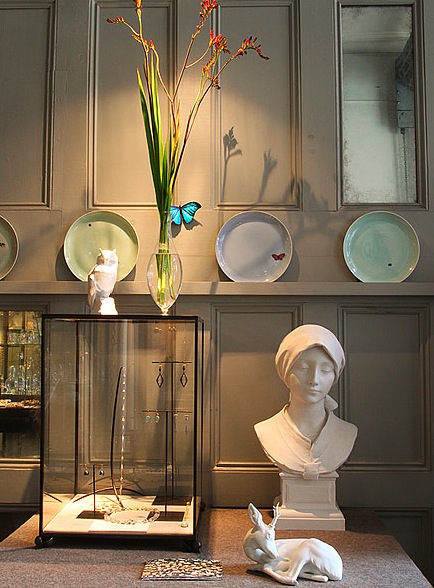 Ted Muehling Showroom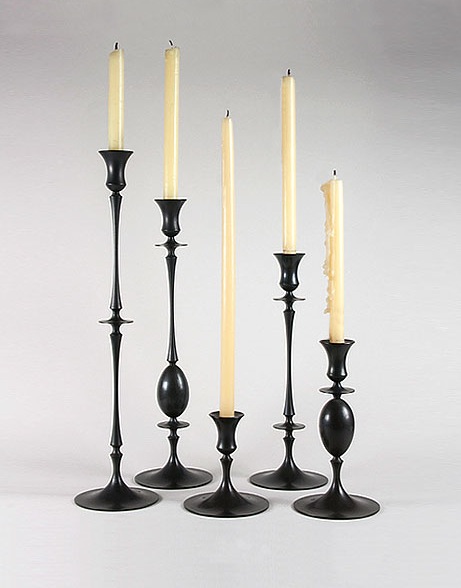 Egg and Dart Candlesticks, Ted Muehling
Next up is a store filled with taxidermy, not the first place you would expect to visit when looking for home décor. However, Evolution is full of surprises and after being there for a few minutes I found myself saying things like "those ostrich eggs would be great on a table top" and "wow that cow hide is perfect for my living room." This store is weird and spectacular simultaneously, take a look at some of my picks of unusual items that would make a great addition to any room.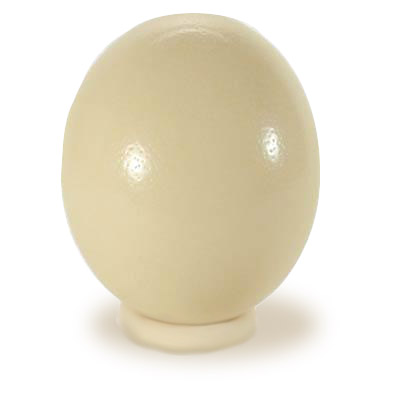 Three of the ostrich eggs in a large, wooden bowl atop a coffee table would make a great centerpiece. Evolution, $29 each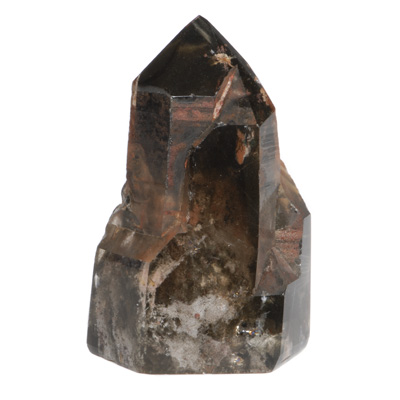 Try placing a bunch of these smoky quartz crystals inside a fireplace with tea lights and watch them glow! Evolution, $179 each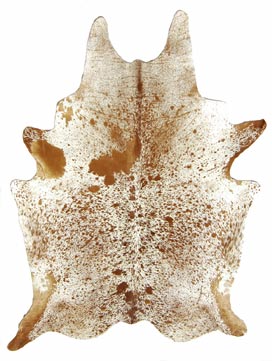 A great price for a cowhide rug, only $399!
Another great location for design hunting, and the final stop on my walking tour, is the Chelsea Market. Filled with restaurants, restaurant supply stores, and great boutiques, it is a design mecca. You can stop into a beautifully designed restaurant like Buddakan for a little inspiration before going into places like Nicole Farhi, Anthropologie, and Imports from Marrakesh to turn that inspiration into reality. Restaurants are an ideal place to find inspiration for your own home, you can reinterpret the concepts used in your own space. Take the chandeliers at Buddakan as an example, they are large scale and extremely dramatic. I found a beautiful chandelier at Imports from Marrakesh, although very different in design, both could be really beautiful and dramatic at home.
The important thing to remember when design hunting is that inspiration can come from anywhere, you always have to keep your eyes open. Walking around a city, especially one like Manhattan, can take you on a great little design journey which results in making your home a more beautiful and interesting space.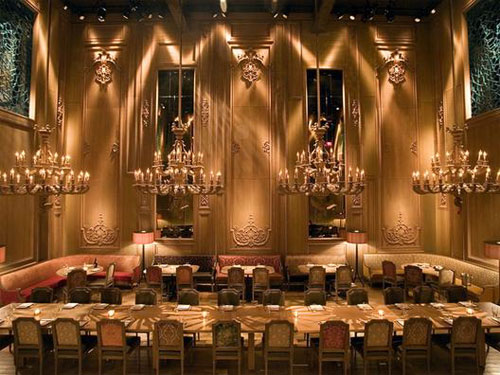 Buddakan
Grand Mosque Lantern, Imports from Marrakesh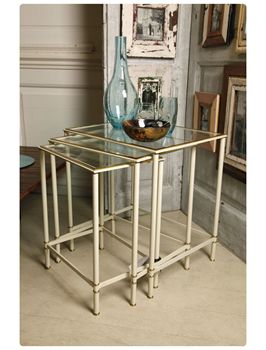 Set of Jansen nesting tables from Nicole Farhi
Thanks for having me!
One Response to "Guest Blogger/Manhattan: Modest Designs"