Just because you are eating outside, does not mean you can skimp on the style… There are so many chic ways to create a colorful outdoor tablescape, even if you are by the pool or beach.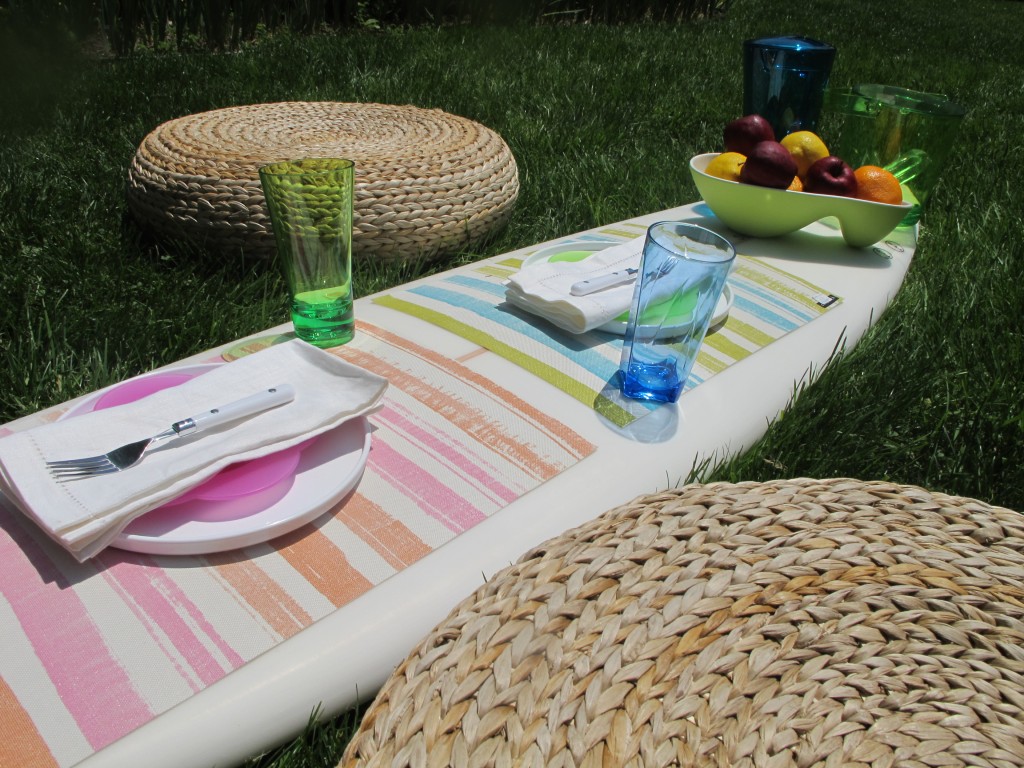 I created this little picnic for my sisters this weekend… My brother was NOT pleased that I used his new board as a table, but I couldn't resist!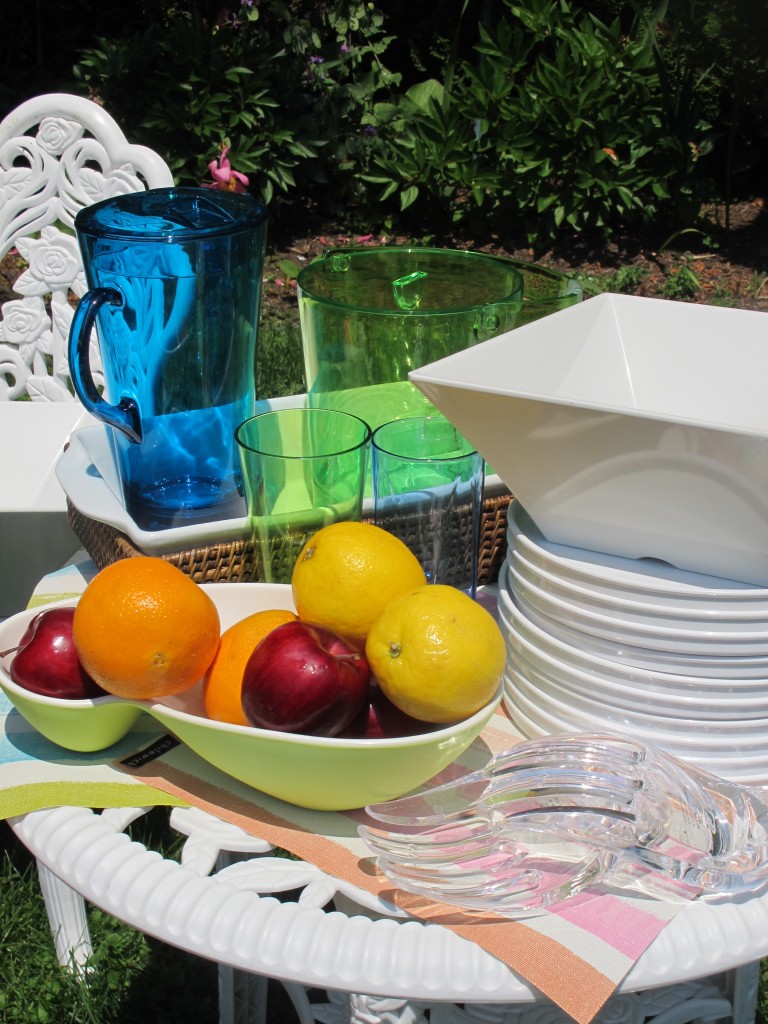 How chic are those lucite salad hands? I would use them in NYC as well as poolside!
What I used:
Lucite salad tongs: $20 a pair
Rectangle white pyrex in rattan holder: $80 (oven to table)
Chilewich place mats:$15 each
Green glasses, set of 8: $75
Blue glasses, set of 6: $45
Pitcher: $35
Ice bucket: 435
Green bowl: $35
all from Surrey Lane.
Surrey Lane is one of my favorite haunts for tabletop and home accessories. When I was getting married I bought almost all of my glasses, platters and serving spoons almost exclusively from them!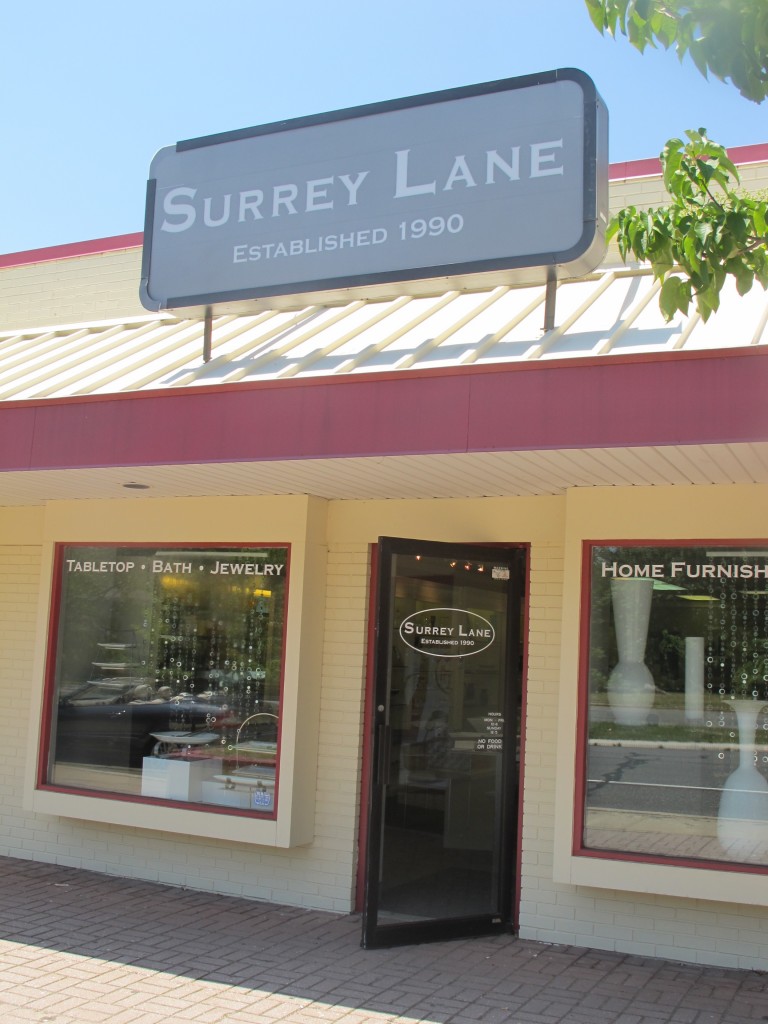 This summer I had a field day with their melamine and plastic barware for my mom's house… We throw poolside BBQ's and fetes so often we need a huge supply of break-proof goodies. I love that in addition to gigantic white bowls that you could swear were porcelain they have an abundance of colorful plastics for the home.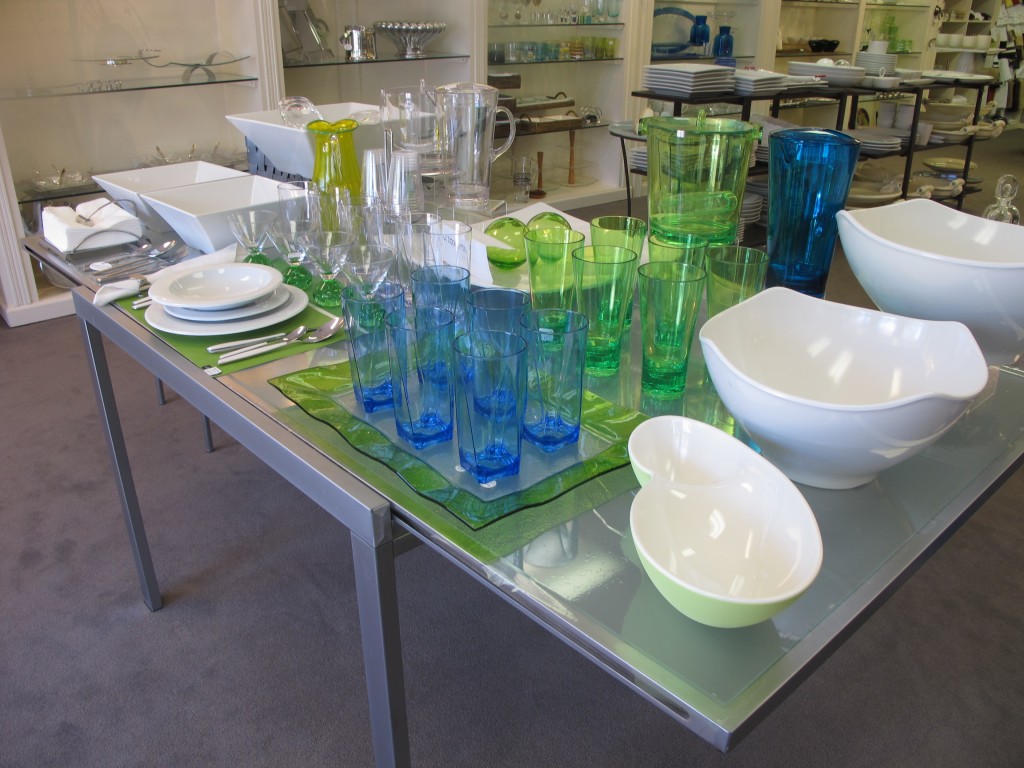 They also have an amazing oven to table whites collection that blows my mind!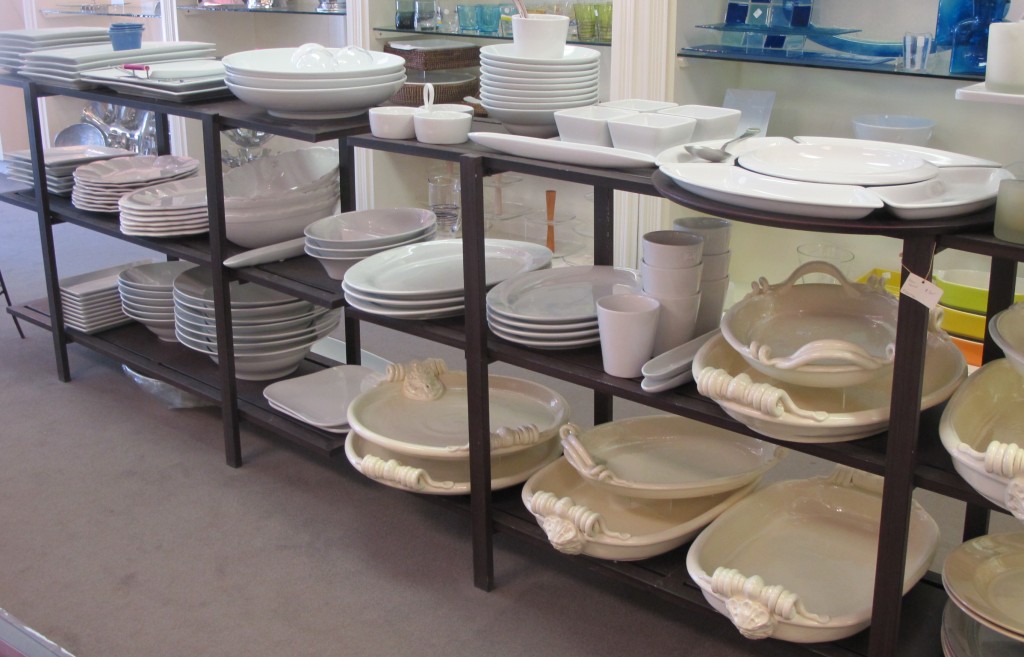 I like the ones that come in the rattan casings for summer. Rattan is so where its at.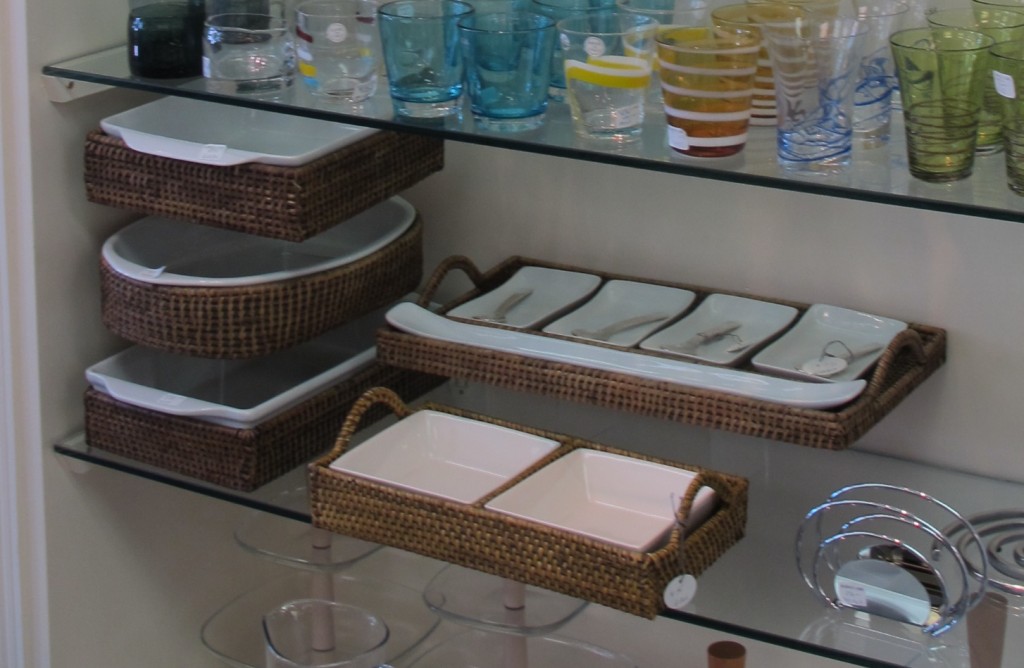 Surrey Lane also carries a ton of imported and unique glasses, platters and vases… which I will be sure to write about the next time I am there.
They even carry lucite furniture… MY FAVORITE!
You can visit Surrey Lane  at either one of their two locations:
280 Norwood ave Deal, NJ 07723 (Footnotes Plaza)
732-531-6991
or
451 Avenue P Brooklyn, NY 11223
718-627-6991
Email them @ surreylane99@aol.com