What's so good about Nate Berkus anyway? I mean aside from the fact that he decorates for The Big O.
Umm…. Nicole, his rooms are masculine, elegant, chic and rustic all at once, remember? Oh yea! Now I got it. And also, he is getting his own show and allowing bloggers into the audience. OH RIGGGHHTTT… It's all coming back to me.
Anyway, for Nate Day, I decided to recreate one of my favorite of his rooms.I am actually surprised at how easy it was. Hmmm…. What does that mean? I guess he can take everyday pieces and make a super cool room. Or that anyone can have a designer-y style room with a few clicks of a mouse. Yes. That's it.
Anyway… Here you go. (If you are a single guy -or funky couple- and you don't know what to buy for your apartment, go buy this entire set and you will have a very cool bachelor pad.)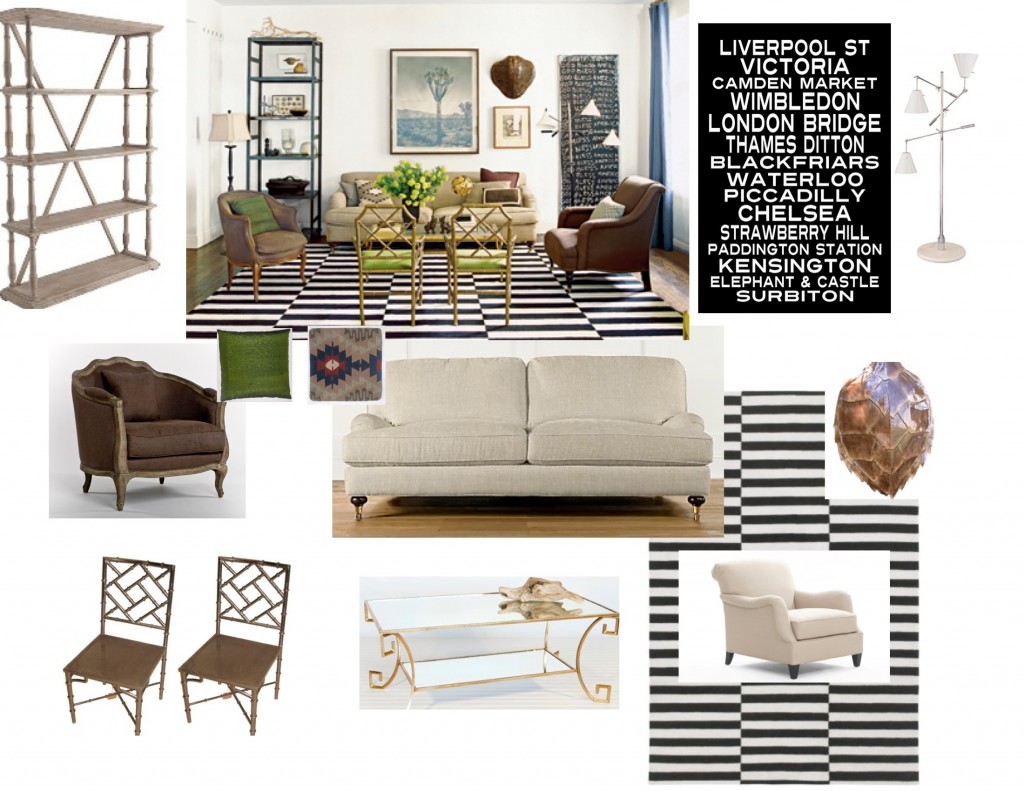 Ikea Stockholm Rug: $299
Floor Lamp: $1480
Rolled Arm Sofa $2000
Bamboo Chairs 2 for $700
Maison Chair $1675
Greek Key Coffee Table $1625
Turtle Shell Replica $159
MGBW Rolled Arm Chair – No price on the internet.
Happy Nate Day!