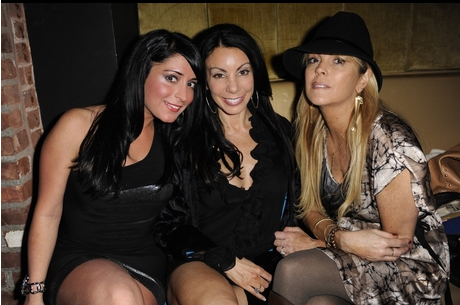 How did these three find each other?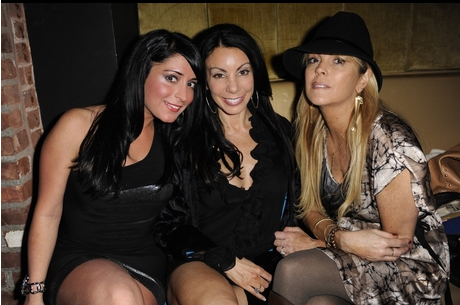 After looking at graphic images from Danielle Stuab's sex tape,(click on the link if you must, but I warn you, you cant unsee this shit, and its so freakin obvious that she did this for fame that I dont think we should feed her ego by looking at it.) I stumbled upon this photo. You know who that is? Danielle Stuab in the middle, DINA LOHAN on the right, and that moron from Jersey Shore who showed up with garbage bags and left after one episode on the left.
Are you kidding me? How did these three morons find each other? HOW? HOW!?! I can imagine that Dina Lohan and Danielle are best friends now. Even Danielle knows not to wear your trucker hat to the side like a 12 year old DINA. I actually had to look at that picture twice to make sure it wasnt Lindsay, thats how old Lindsay has been looking lately. It's Dina alright. Worst mother in the world.
This picture makes my skin crawl.