My hubs is away on business and now I am remembering why I was so much fatter as a single person. BOREDOM will make you eat a shitload of chocolate.
Not just any old chocolate but,  Lindt's A Touch of Sea Salt dark chocolate. If you like chocolate covered pretzels, you will love this. Within a few seconds the salty flakes hit your tongue and WOW! You are hooked.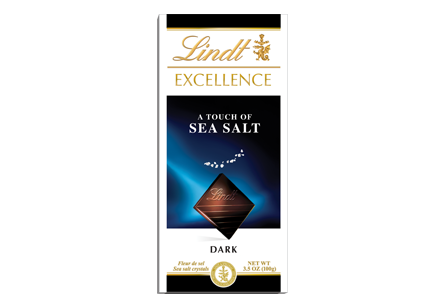 It's actually incredibly satisfying, normally I dont eat more than one square. But with no one around watching….yummy yummy yummy.
Mad props to anyone whose husband travels for work. It sucks. Oh and even bigger props if you aren't a heffer.
11 Responses to "Chocolate + Sea Salt"