By Sarina…. with a small dose of me.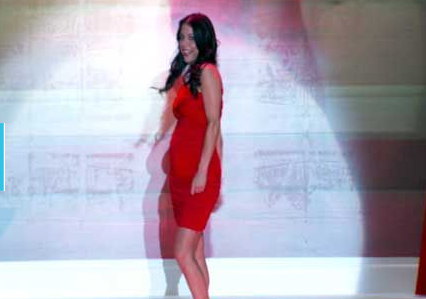 Aight, I'm kinda digging this show. Am I alone? She's pretty damn funny and watching her for an hour isn't a hard thing to do….(LOVED the show. I watched it today at 12 in the afternoon because I couldnt watch it last night… you know… there was an incident.)
However, that trot she did down the red runway was awkwardly unfunny. Why was she walking like that? The Rockettes are for Christmas Bethenny, let's keep Fashion Week in NY as modelesque as we can. But anyway, she looked GORGEOUS!!! Even in all of her confessional screen shots, she looks amazing. Why were we not even able to recognize her on the Real Housewives scenes? (as Nicole put it so nicely, she had the friggin mumps!!) She does look good. Very good. She gets mumpier as the pregnancy continues. But she admits it at the reunion show, which makes her awesome.
Bethenny, I know you love walking around in pajamas in your apartment, but you're on TV. As Jill Zarin would say, "put a brar on." I don't wanna see your cabbage en gorged breast with a side of stuffed vagina all season long. Jason was a little funny when he said: "I love how your baby belly holds up your boobs now." That's probably the only funny thing we'll hear out of his mouth all season. I kind of like him. Except for his poorly replaced front tooth. Jason, you need better dental work if you're going to be on TV as well. I love Jason. Love. I think he is a adorable, and I love watching them banter/bicker. They are so cute… Oh and for the record, I am with Bethany… DO NOT be looking at my chucky when the baby is coming. NO.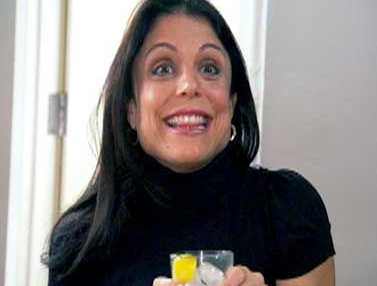 "I am looking for someone qualified, self sufficient…." In walks Fauxpoleon Dynamite who looks like he's had a bit too many corn dogs for lunch. I love him. And I too wanna party with that cowboy. 10.0 prescription glasses and all. Rawr! But I guess Max seemed a bit more qualified. He adored Beth and knew everything about her, whereas Napoleon seemed like he was out to lunch. At Mamoun's/Taïm. For $2.50 falafels. Just sayin, he better make some cameo appearances on the show. Max was hot. And working for Bethany seems like so much fun. When those bitches arent around she really has a great personality!
Ring picking scene was cute. But I really hated Bethenny's choice. I'm a hater of blinged out eternity bands. I much prefer a plain thin ring. I don't even want to wear an engagement ring when the time comes. How many times did B flash hers by the way?!? And pear-cut is sooo 1979. In general, I dont like bulky jewelry unless its like REALLY clunk
y, but, I do like a huge honking engagement ring with a SUPER thin wedding band. I am not a fan of the clunky band with the clunky ring. And do not go wearing them on separate hands either.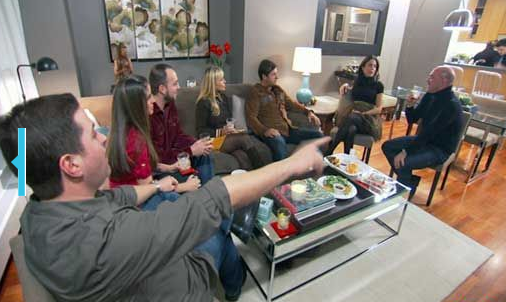 I felt so bad for Bethenny when Jason couldn't make it to the housewarming party. Does anyone know what he does for a living? I hear he's a personal trainer, but do those entail business trips? No idea, but Bethany called him a "business man". Hmmmm…. Who cares anyway…personal trainer or not, he is hot! How depressing does this party look?
I can't decide if this season will pan out to be great or terrible. I'm hoping the episodes will be different as opposed to just a lot of the same. What'd you all think? I think it will be good. Bethany is HONEST. And she can dish it and take it. She lets it hang out, and she is fun to watch. Im in for the show except for the dumb title. We know, she gets married.
So the rumors are true, you can come to my house Monday night to watch the reunion. But be careful someone might pass out on your car.