Nothing wrong with some gorgeous pictures for a midday pick me up.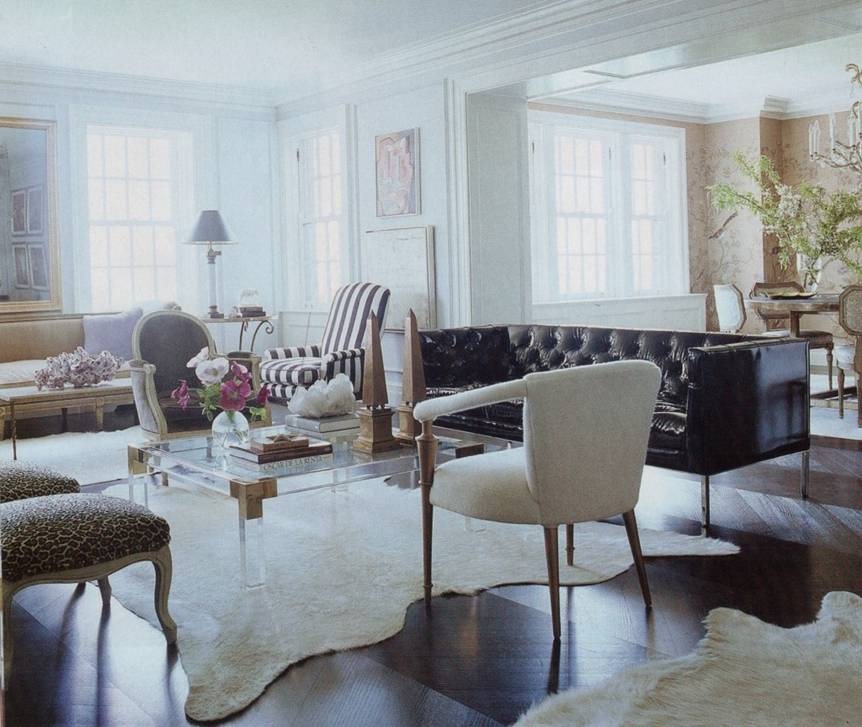 One of my favorite apartments ever, it's the home of Oprah's producer Ellen Rakieten who with the help of Nate Berkus and Anne Coyle combined a few apartments and created this absolutely spectacular home. It was featured in Elle Decor this March, (see Elle Decor's new website HERE….It was about time!) and I LOVE the fact that she wrote the article herself. What a relief from those torturous Vogue-like articles that debate the nuances of the shape of this season's heel!
This is my favorite look. Elegant, acquired, and cool. It doesnt scream "decorator" but its so damn pretty!