This month, Elle Decor put together their little A list… which is going to be a feature every year.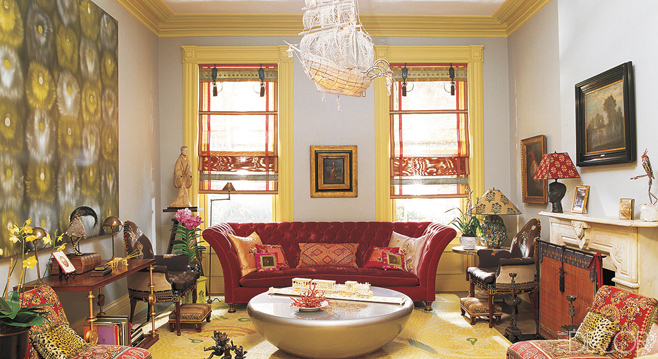 What do you think of this room? It's by Muriel Brandolini and I dont particularly like it. As in, I dont like it at all. Maybe I just dont get it?
Some more from their 25 A List:
Suzanne Kasler
William Sofield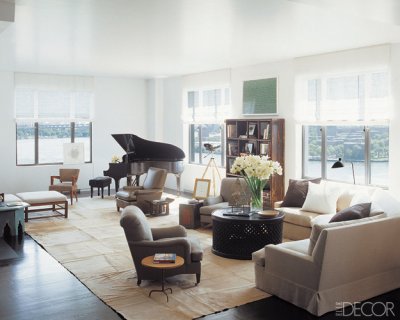 Vincent Wolf (He has a great blog btw…. Read It.)
I was kinda underwhelmed by the presentation of the article in the magazine. Very uninspired layout. I get that they are trying to introduce their "Design Registry" for interior designers and their "Grand Masters" feature on the web but I kinda felt like the whole article was nothing more than a DUH.
Then I went to the website and experienced ad and pop up overload, along with numerous "errors"… Get that fixed Elle Decor.
I was  more excited by the 5 Designers to Watch feature…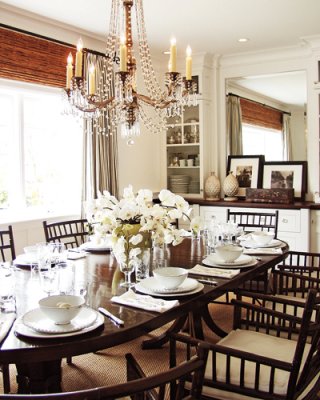 I dont want to bag on Elle Decor, because they are the only thing we've got these days… But MEH on the whole issue. I liked Meg Ryan's beach house… but the boat on the ceiling was sad.
What did you think?