I come from a long line of boarder-line hoarders. When I lived at home, one of my favorite activities was to peruse through my mother's vast collection of old clothes. This was before vintage was chic, so I thought I was so original in wearing clothes from the 80′s in the 90′s when I was in high school.  My friends and I lovingly dubbed the tiny, jammed little hole where my mom kept the bra-top shirts, the day glo leggings, and leather dresses "the 80′s closet".
Well, as a result of raiding the closet many years ago, and then hoarding the products myself for about 10 years….. I discovered this today: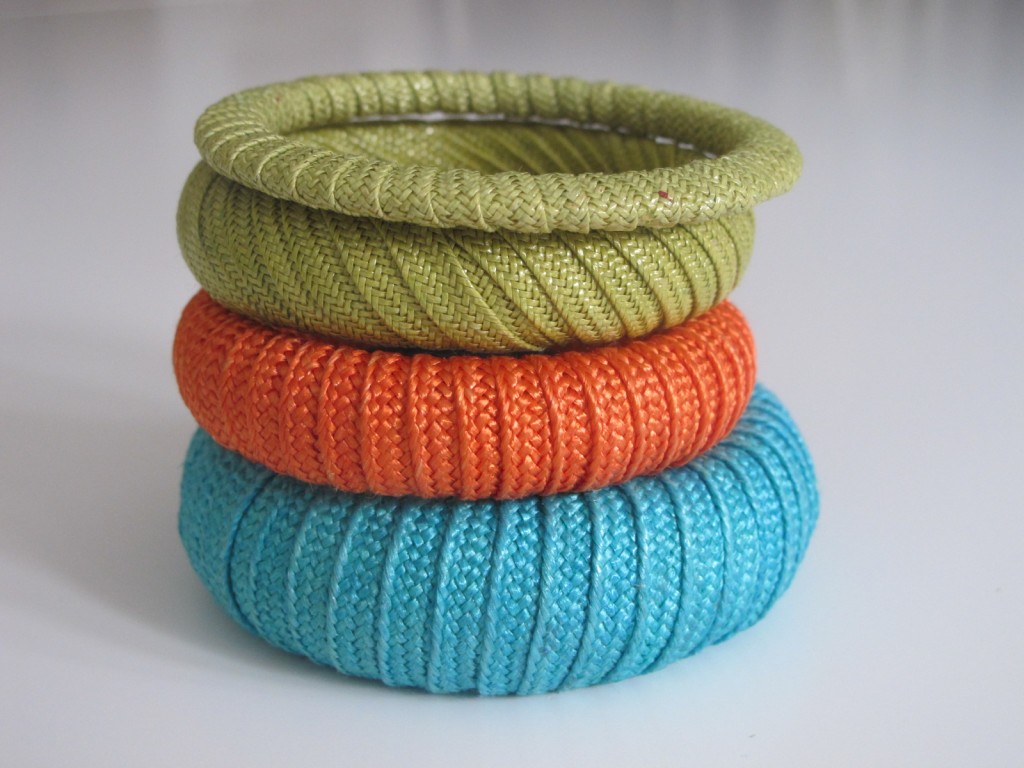 Neon rope covered bangles that my mom tells me were from "Riding High"  which is supposedly an uber cool store in the 80′s in NYC.
Um…. HELLO guys… Welcome to my arm! You look awesome with my black skinny above the ankle jeans.
I also have access to my grandmother's vintage closets from the 50′s 60′s and 70′s…. Pucci, Lanvin, Chanel…. and some other weird cool stuff too! I will post some of those as I rediscovered them in my closet.  Basically, between my mom and my grandma, I have the better part of the last century's worth of clothes at my disposal. YAY!