I know everyone wants a fun alternative to jeans for daytime… but people, this is NOT THE ANWER! The last thing I need is to add two sacks to the sides of my thighs. Universally unattractive. These beauts are J Brand available for $240 HERE.
I am also not digging CLOGS. I say no to clogs in 9 out of 10 situations. They must be extra special to even be considered. And if you do go for clogs, PLEASE go very high… I dont want to see any squat little 2.5 inch clogs around town. No.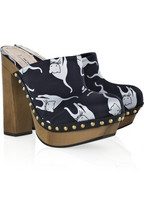 Whimsical Miu Miu Cat Clogs… $495. Would you?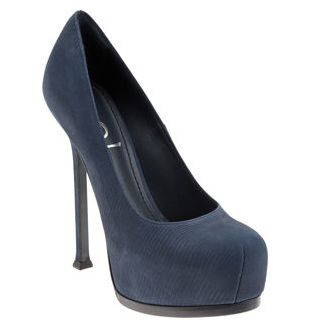 What do you think when you see this YSL pumps for $795?
Minnie Mouse. There I said it.
Stay tuned… Im gonna post about stuff I do like later!