The last time we saw the ladies: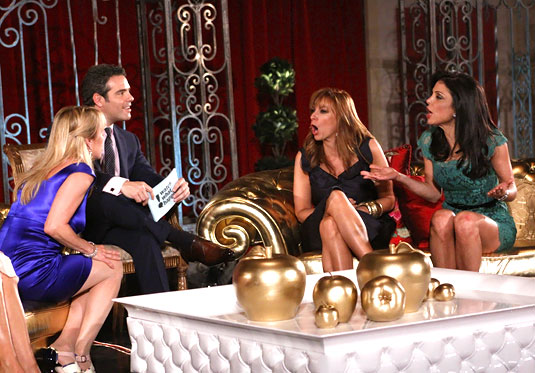 I finally got around to watching the new episode… and let me tell you, the editors did not waste any time throwing us right back into the drama.  Usually, I love these women. I love the show. Today, not so much.
First up: Ramona hosts the girls on a boat. She looks great. Jill asks her what she did. Nothing, she says. She is lying.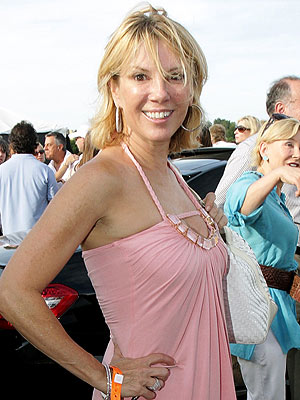 Jill is making a ton of nasty comments. Ramona is cheap. Ramona should not be wearing a bathing suit because she is too old. (JIll is just jealous, because Ramona looks DAMN good in a bathing suit.) This was not Jill's best episode, she came off like a shrew.
Alex, meanwhile, is silent, and also looks damn good in a bathing suit.
Then, Countess is pissed cause Mario, Ramona's hubby called her CountLESS under his breath a while ago. OH SNAP. First Ramona is kind of taken aback and then as Luanne and Jill start jabbing at her with their sharp little tongues  she explodes "THERE ARE NO TITLES IN THE US!" You go girl. She goes inside and cries. Later, they pretend the whole thing never happened and move on to bashing Bethany. Jill is pissed cause Bethany ditched her now that she has a BF and when she confronter her, Bethany told her to GET A HOBBY. (I second the motion.)
We then see Bethany in her fabulous body standing naked on a rooftop shooting for a PETA ad. I forgot how fast she talks and how sarcastic she is. Its almost unlistenable.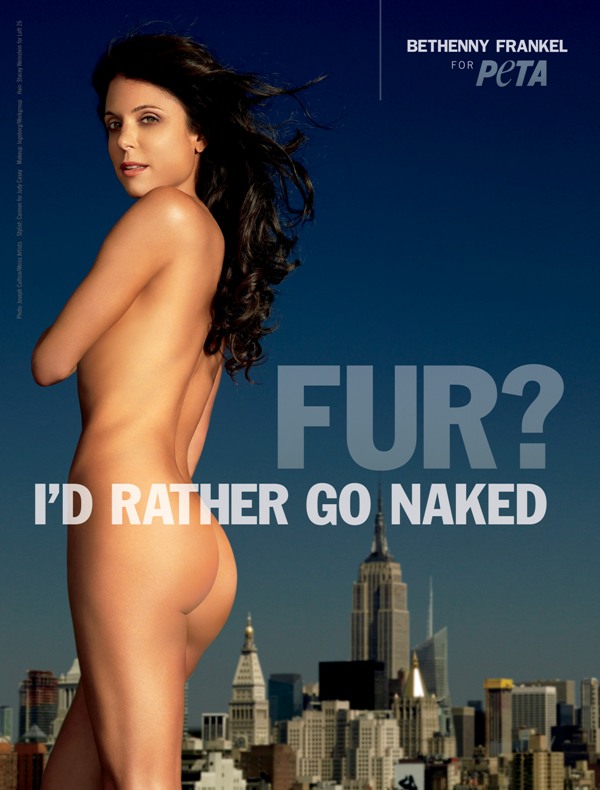 We then see her and her hot boyfriend at home and she is still snarky there too. Yadda, yadda, yadda…
Back to the Hamptons with Kelly Bensimon's first appearance. She, Luanne and Jill are having lunch outside but wearing sweaters and long sleeves. They talk about their gripes with Bethany, with Ramona etc etc… This is the first time I have seen Kelly on screen where I didnt want to kill her.
Next up, we have a repeat of the Brass Monkey scene except this time starring Luanne and Bethany. Bethany drove two hours with her BF in the SKINNY GIRL CAR (I kid you not) and Luanne launches into an attack. Bethany wasnt there for her while she was getting her divorce. Bethany says they arent friends.
Whatever… This episode was torture. It wasnt funny. I think the editors tried to make this episode juicy. To me, it was just shrewish yapping that I get enough of in my own life. Watching it was exhausting and unpleasant.
However, from the previews it looks like it will be a good season…