First up, a preview of my Teen's Dream Bedroom…. this picture is really not of the best quality, but I cant wait anymore!! Everytime I go and try to take pictures something goes wrong! Camera has no battery, the room is filled with teen crap, etc… We still have some more work to do: Hanging the mirror over the bed, hanging the lucite shelves over the desk and adding new bedding. So excited to show you all the final work!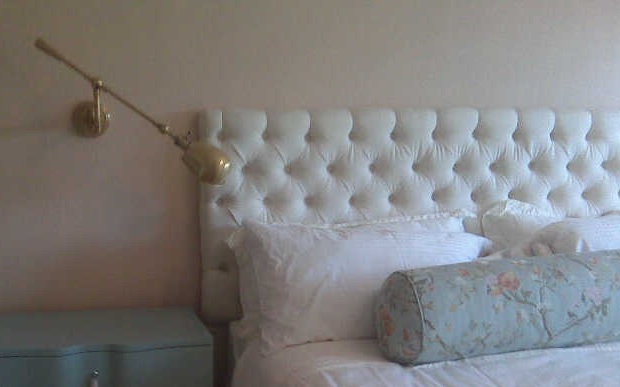 I have been loving the look of tufted pillows lately. What do you think? 
A new picture of my living room…. I moved dried branches to the console. I want to cut them down but I dont think they will be survive the cutting since they are dead. When I get back from skiing next week I will replace with live ones!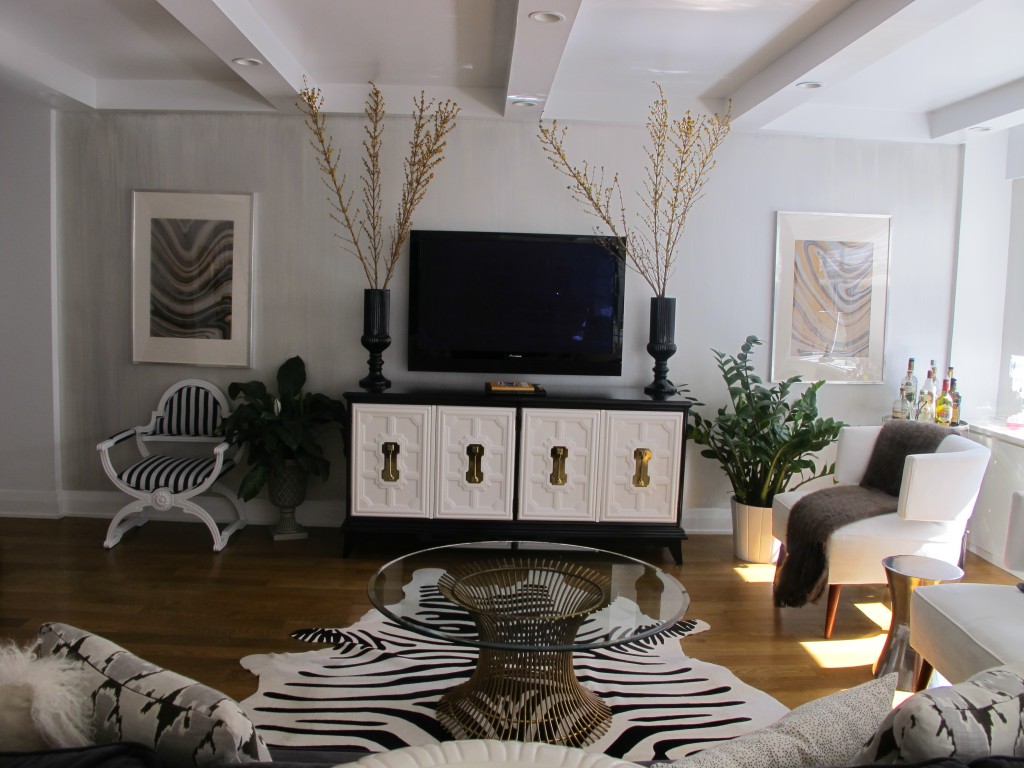 A gorgeous entryway I just had to post cause I love it.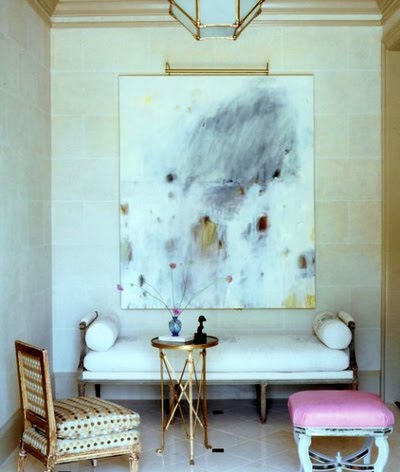 Another startling room that I am excited by.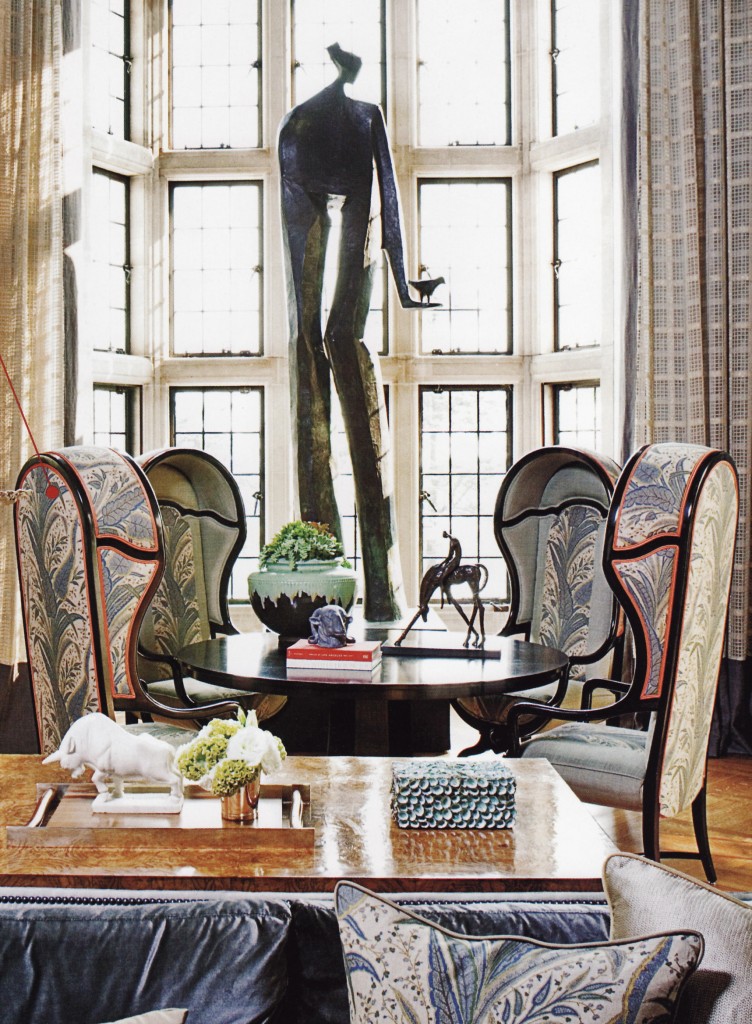 I styled my entryway: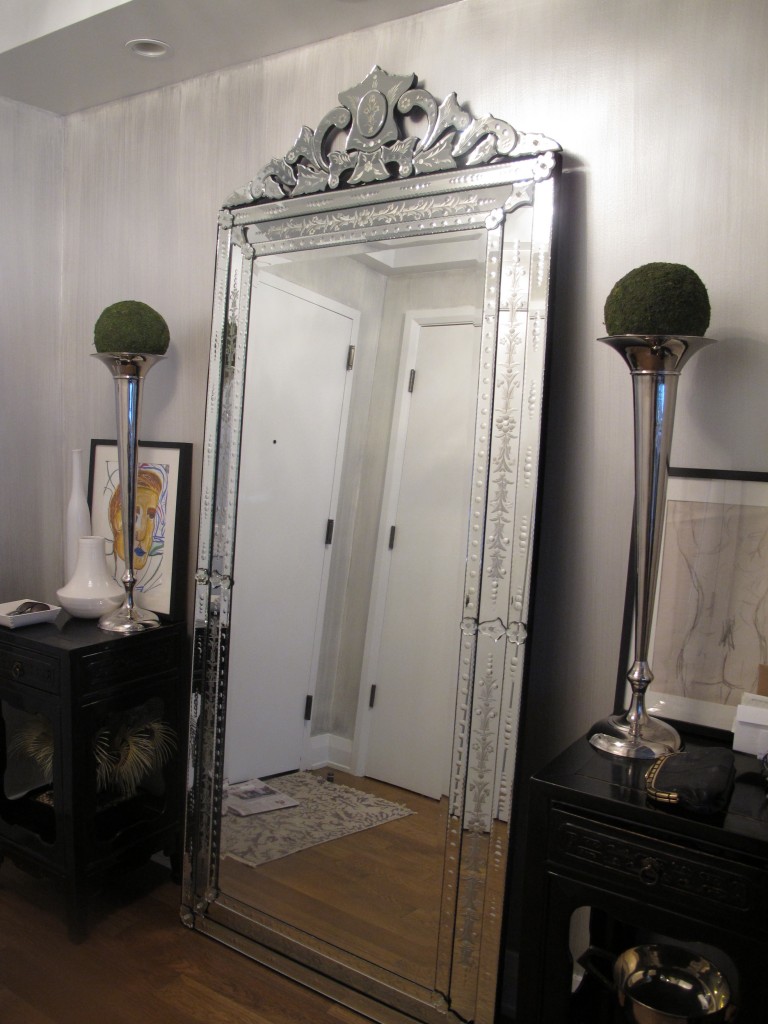 A closeup of one of the tables: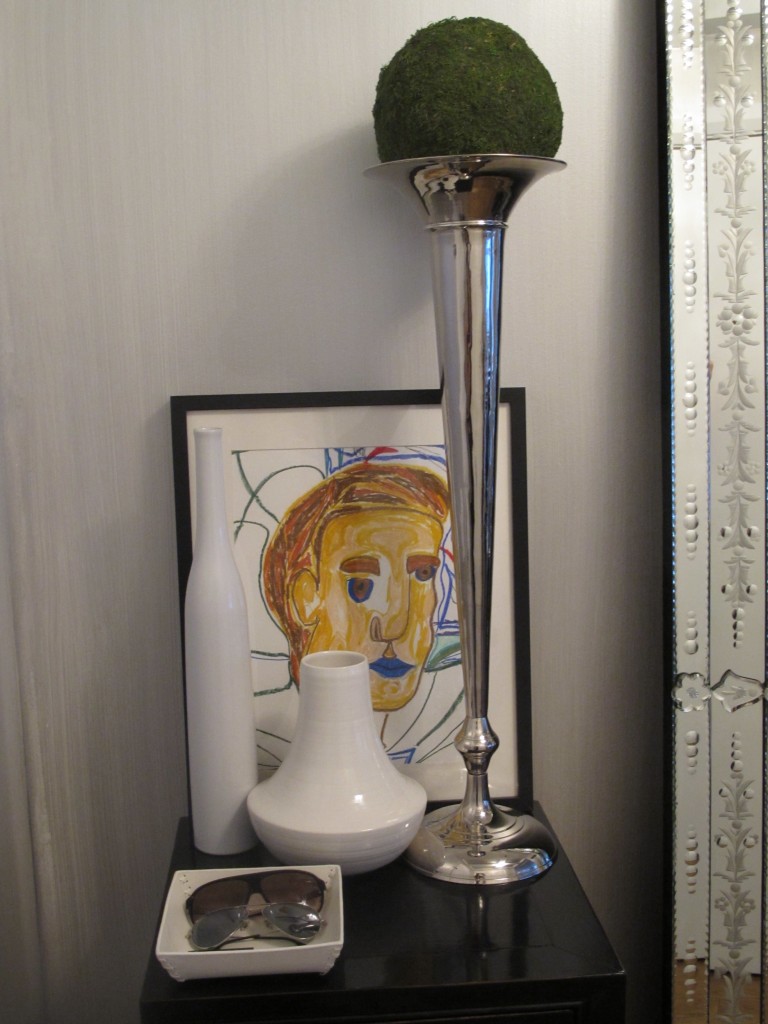 My tinman reflected in the mirror.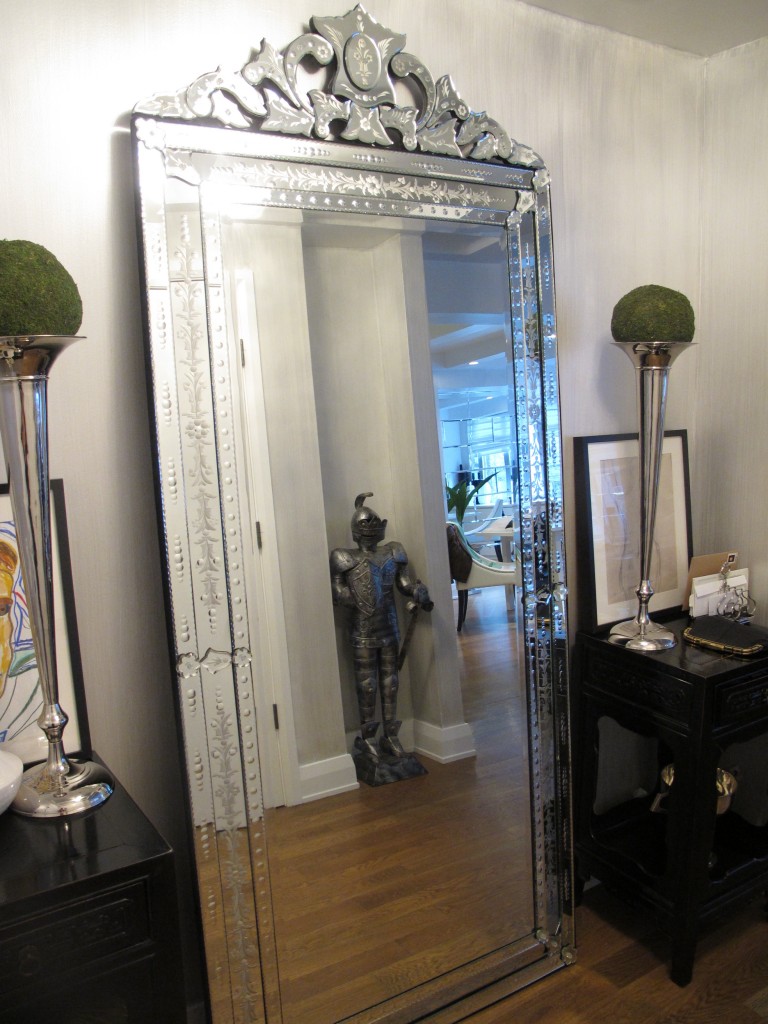 And thats all folks….
I just want to say I was very disappointed by the Oscars. I only liked a few of the dresses, and I hated the choice of Hurt Locker for best picture. It was NOT better than Avatar, OR Inglourious Basterds. Sorry Hurt Locker. Read about the best of the night HERE.