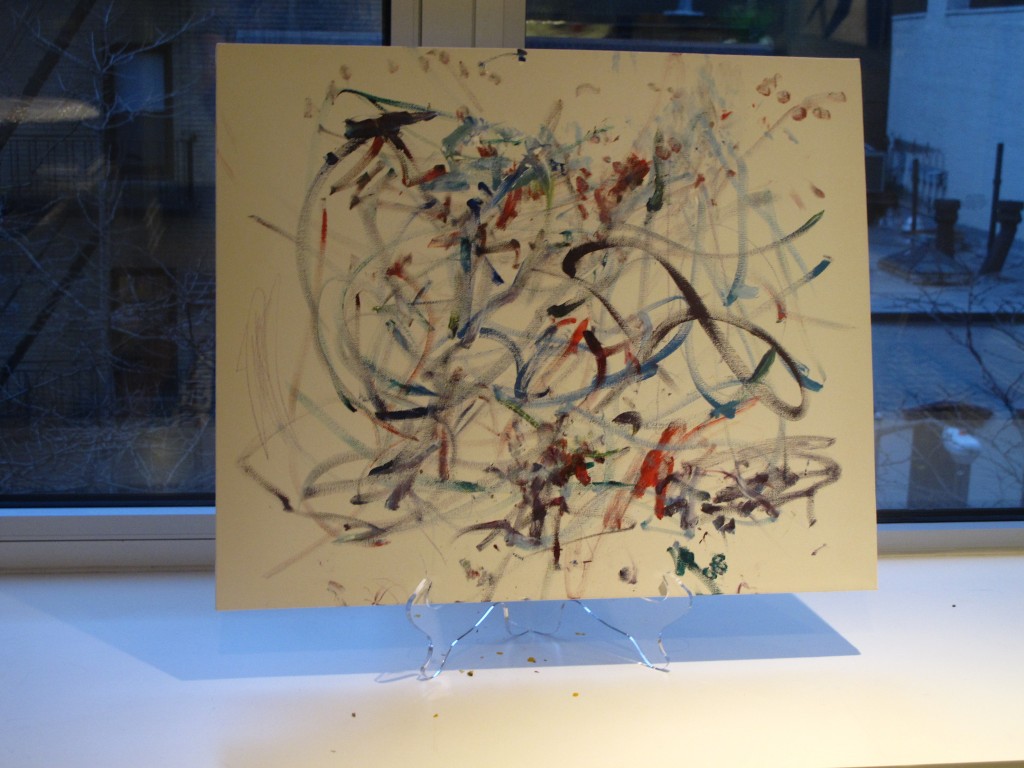 She made that with acrylic paint & crayon.
I am a big fan of hanging up your children's art, since when I was a kid my mom wouldnt hang mine. I think it builds confidence to see your masterpieces on a wall. I also think that when framed or grouped together, they actually look cool.
BTW, I am loving the lucite easel or plate stand that I found at Sam Flax. I bought a few to use as an easels, but I think its cool to display art that way.